Agremo offers you the chance to add your logo to the Agremo app dashboard as well as to the Agremo reports. This way, you are able to position your company as a professional drone service provider and allow them to recognize you as an indispensable part of the workflow.
This feature is available to enterprises only. Reach out via [email protected] to find out more about the benefits for enterprise users.
STEP 1
Go to Settings, in the upper right corner.
 STEP 2
Access your Profile options.
STEP 3
Under user preferences scroll down to the Company section.
STEP 4
Upload the logo. Please keep in mind to follow the format guidance: PNG format (180x38px). Max. size 5MB.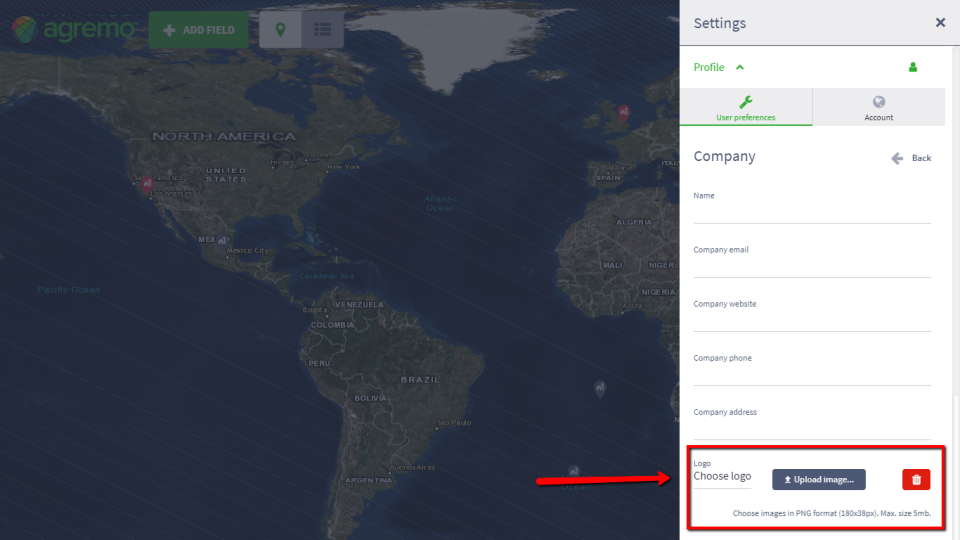 STEP 5
Scroll down, and click on the SAVE button