We are working with both units, acres, and hectares. The user can easily switch the units on his account.
Log in to your account on Agremo Web App.
Click on the SETTINGS button which is located in the upper right corner.
Click on PROFILE – USER PREFERENCES.
Click on field METRIC SYSTEM.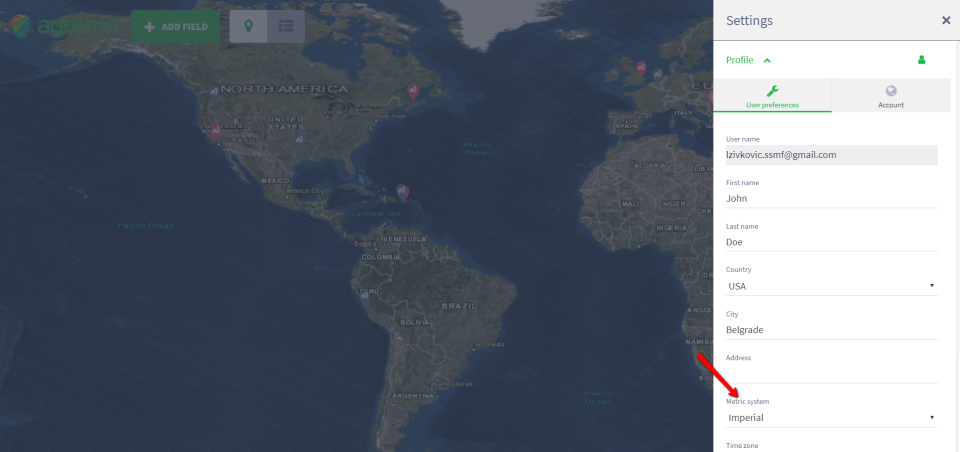 And choose METRIC for Hectares or IMPERIAL for Acres and click on SAVE.