Free Agricultural Tools - Everything you need for a successful growing season
Subscribe to one of our products and get up to 10 free tools! Predict biomass of your crops, use variable rate spraying to optimize the application of inputs, calculate the corn yield, compare different maps on the same field. Import annotations from John Deere operations center, analyze a 3d model of your field, collaborate with your team and export reports in different file formats. Work on multiple projects at the same time and have an organization account for the whole team.
---
How it works
Agremo is precision agriculture software that provides highly-precise field and crop data by analyzing data obtained from aerial imagery. We combine AI-based technologies, machine learning, and computer vision, trained by Ag experts to deliver highly accurate and easy-to-use analytics to seed companies, fertilizer and pesticides manufacturers, agricultural scientists, and other ag professionals that need in-depth field analytics. With Agremo, you can gain greater insight into your fields and crops, collaborate and share field maps, reports, and more.
Learn More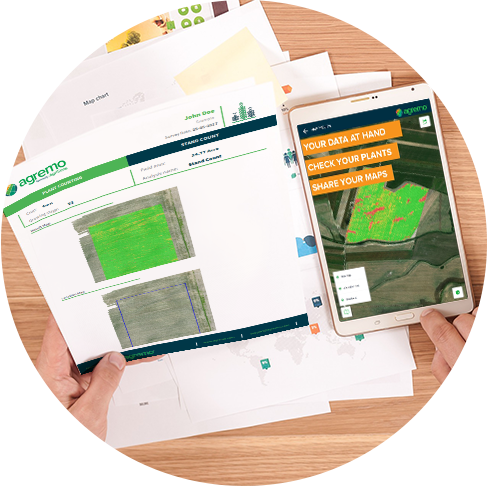 What Our Clients Say About Us
GET A DEMO
Free demo - no credit card required