Crop Monitoring. Precision agriculture software for your business.
Reduce crop input costs, spend less time on field scouting, keep track of the growth of your crops and optimize seed and crop production. A year-round crop management solution for all your needs.
They trust us
The project with Agremo is significant for our company since it helps us showcase the usage and benefits of drone data in tobacco production and agriculture. It helped us improve tobacco stand count by 17-20% within three years and convinced farmers to use precision farming methods.

DRONTIM

Mario Samardzic, Drone flight coordinator

To demonstrate that the precision technologies and techniques are useful in all agricultural operations- from sowing, fertilization, irrigation, crop protection to harvest- the project with Agremo covers the entire growing season of several crops. It demonstrates how the different technologies of the participant companies can be applied in crop management through the use of a drone.

KITE, John Deere's representative in Serbia

Stanko Oparnica, AMS manager at KITE DOO
---
What can you do with the Crop Monitoring?
Identify & quantify stressed field zones (red & yellow zones)
Keep track of the growth of your crops and optimize the usage of fertilizers and the number of seeds
Discover areas with missing plants or field parts with unstable soil nutrients
Keep yields under control, evaluate seed quality on a zone level and decide where to replant
Identify weeds in your field, perform effective pre and post-treatment validation
Spot all waterlogged areas and reduce negative effects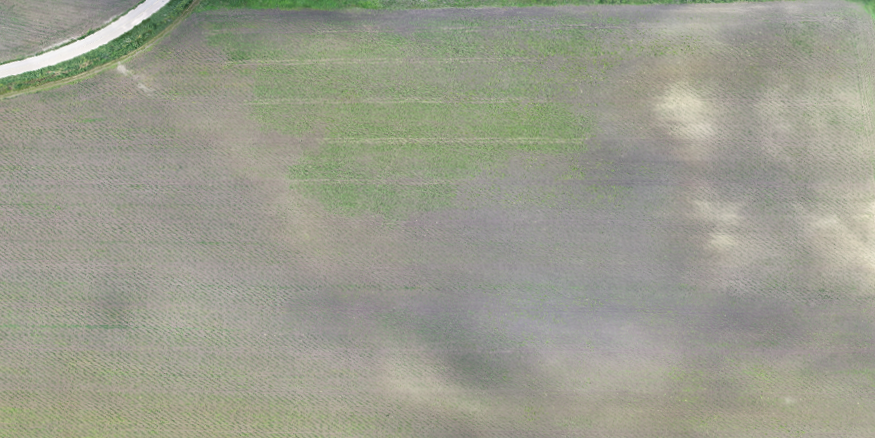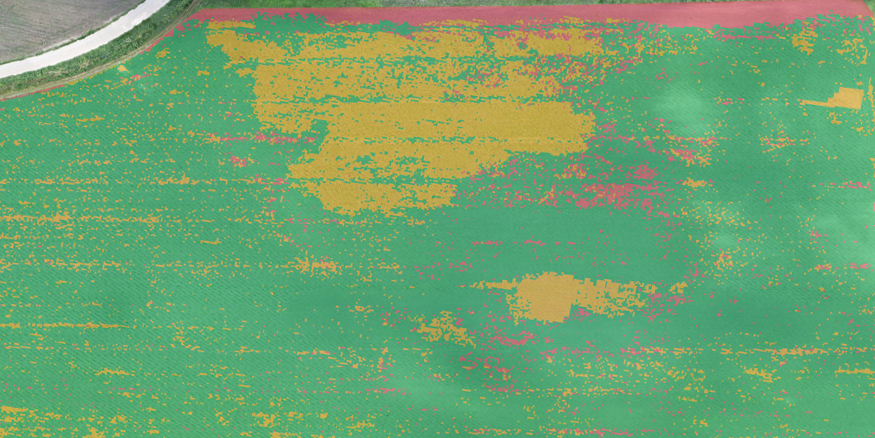 Identify & quantify stressed field zones (red & yellow zones)
Supported
Analyses
Subscribe to Crop Monitoring to get an all-in-one product for a successful growing season! A full package of analyses you need to turn your field into profitable crops and monitor crop development even in fields where different seeding rates are applied. Assess plant damage, suppress weed infestation, detect plant stress and prevent crop underperformance.
Crop monitoring solution that you need
Remote field monitoring and planning – Overlook the growth of your crops from the comfort of your home or office. Spend less time on field scouting and plan your activities by relying on aerial data and quick field information.

Improve risk management and control production quality – Control production quality and quantity by managing potential risks on the field. From Stand Count, VRS Stand Count, Plant Stress, Plant Vigor, Canopy Cover, and Waterlogging Detection to Weed Detection, our product can help you in all field activities.

Faster and more effective data-driven decisions – Our crop monitoring product is ideal for businesses that want to rely on objective data and automated analytics. With a GeoTIFF image of your field, our app can provide you with accurate insights about your crops and make the decision-making process faster and more effective.

A year-round solution – Crop Monitoring is the right choice if you need to track the growth of your crops throughout the growing season. Our features cover everything you need for the full management of your crops.

Reduced costs and automated processes – With precise information about your field condition, you will be able to optimize the usage of pesticides and fertilizers, track variable rate seeding performance, detect plant stress on time and control and prevent yield losses.

Secure and reliable app – Your data is secure with us. Our customer support team is at your disposal 24/7 to help you make the most of our application.

Value-added services – Include the Crop monitoring product to your toolset to give an additional value to your services. Beat your competition with improved services and optimize your ROI. Provide your clients with the right solutions to overcome difficulties on the field.

Field analytics and collaboration – Crop monitoring is not just a field analytics tool, it's much more. Leave comments and share reports with your colleagues. Finish all the work in one app.

Standardized reports and visualized data – Access crop performance results any time, rerun field analyses as much as you need. Have the latest crop stats visually presented and ready for use.
How we guide you all the way through the project
Purchase an annual subscription and get extra tools for FREE
Recommended Crop Types
Agremo's technology works successfully on more than 100 crop types. From our experience, Crop Monitoring is working the best with corn, wheat/barley, rice, soybean, potato, canola (rapeseed), sunflower, sugarcane, sugarbeet, cotton, tobacco.
Request a demo or contact us
Request a demo and in a few hours we will give you free access to our demo fields and the analyses reports together with the latest agricultural tools for precision agriculture.