In the world of modern agriculture, innovation is not just a buzzword – it's a necessity. The demand to produce more food sustainably and efficiently has driven farmers to seek cutting-edge solutions.  Solutions that not only increase yields but also minimize environmental impact. Enter the realm of precision agriculture, where technologies like variable fertilizer application are redefining the way we cultivate crops. We delve into a real-life case study involving winter wheat cultivation and explore how Agremo's "plant vigor" analysis and variable rate prescription (variable fertilizer application) are propelling farming into the future.
The Traditional Approach vs. Precision Agriculture
Traditionally, fertilizer application has been a one-size-fits-all approach, often leading to inefficient use of resources, higher costs, and potential harm to the environment. However, with advancements in technology, farmers now have the means to tailor their fertilizer application based on real-time data and plant needs. This approach, known as variable rate fertilization, transforms agriculture by providing targeted nutrition to each field area.
Case Study: Nurturing Winter Wheat Growth
Imagine a winter wheat field, brimming with potential but facing varying nutrient requirements across its expanse. In this case study, the field underwent two rounds of fertilizer application – at the BBCH 24-29 and 31-35 growth stages – using the precision of Agremo's technology. This precision timing ensured that the crops received the necessary nutrients exactly when they were needed the most.
The secret ingredient? The Plant Vigor analysis, powered by the Mavic 2 Pro mapping drone, assessed the health and nutrient levels of the crops.
Tailored Fertilizer Application: The Science Behind It
The key to success lay in the variable fertilizer application – a personalized Agremo's Fertilizer tool. Rather than applying a uniform rate, the field was divided into segments, each with its unique fertilizer requirement. The areas in need received higher doses, while those with good health received proportionally less.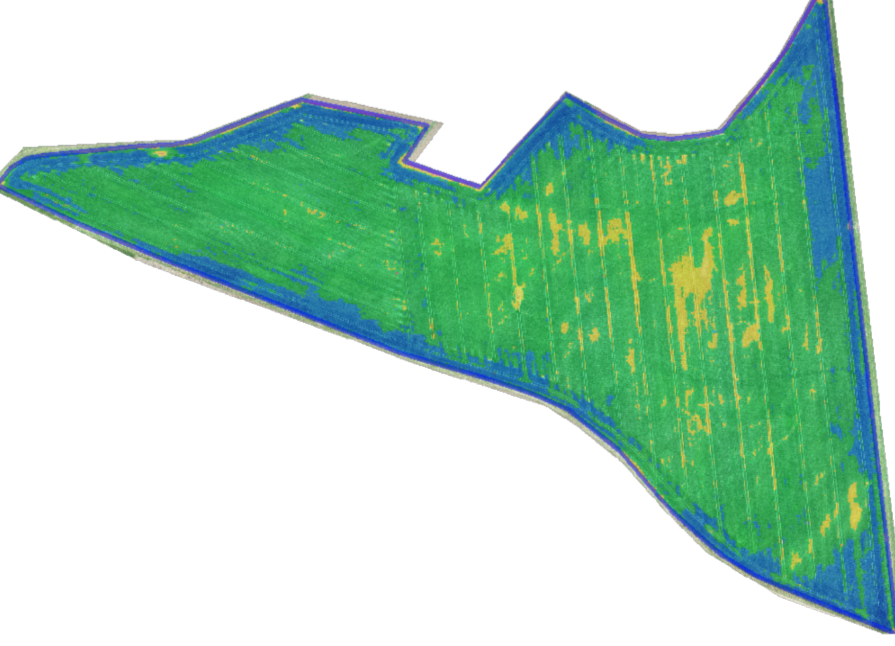 Fertilizer Rates:

The

variable rate prescription

is design to cater to the unique characteristics of each area.  In this case, the main rate 200 kg/ha was applied to areas requiring substantial improvement, while 180 kg/ha and 145 kg/ha were applied to average and good areas, respectively.

Evolving Efficiency:

Over the course of the study, the application process demonstrated an evolving efficiency.

During the first application, an average of

28.54%

of fields received lower application rates, a percentage that decreased to

24.14%

during the second application.

This showcased the progressive fine-tuning of the variable rate prescription based on real-time field conditions.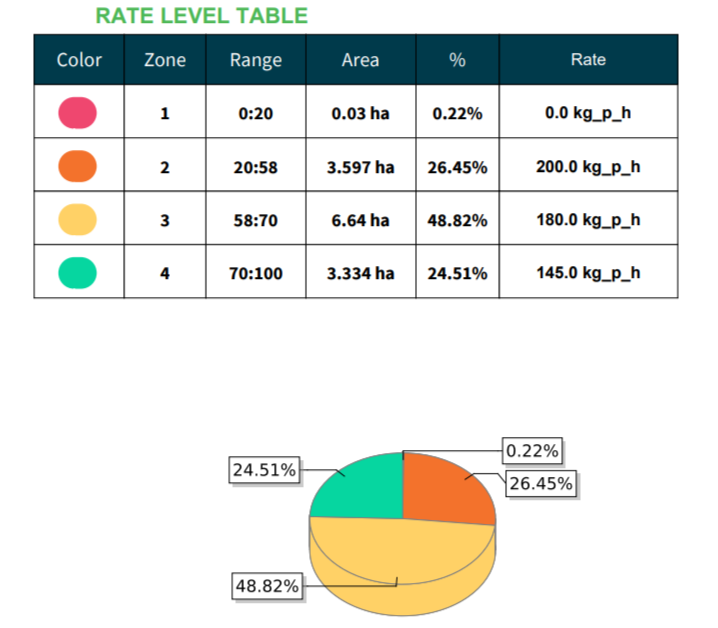 The result? An optimized nutrient distribution that nurtured the crops exactly as required.
Realizing Benefits: Feedback from the Field
Through the implementation of variable fertilization, guided by the evaluation of nitrogen status, the outcome was precision-targeted fertilization in areas that required it most. This approach resulted in the efficient utilization of fertilizer resources, yielding a noticeable enhancement in crop condition. Notably, the analysis demonstrated a substantial enhancement in the crop's nitrogen status, particularly in areas initially marked by poor growth and lack of vegetation. This endeavor led to a remarkable upsurge of 50% in the areas categorized as in excellent condition. Impressively, this achievement occurred concurrently with a reduction of approximately 20% in fertilizer usage per hectare. The collective outcome streamlined fertilizer application, yielded cost savings and an elevation in the overall quality of the crop.
A Sustainable Future Through Precision Agriculture
The broader implications of this technology resonate with the EU's Farm to Fork strategy, part of the Green Deal. This strategy aims to reduce fertilizer usage by 20% and nutrient losses by 50% by 2030. Variable fertilizer application aligns perfectly with this vision, contributing to sustainable farming practices while ensuring optimal crop health and productivity.
Conclusion: Pioneering Agriculture's Future
In a world striving for sustainable solutions, Agremo's Plant Vigor analysis and variable rate prescription tool are champions of change. This variable fertilizer application  case study showcases how technology can refine our understanding of crop needs and resource utilization. Through precision agriculture, we are witnessing increased efficiency, reduced costs, and improved crop quality – proof of the power of innovation in farming.
References: