You can upload a map into the Agremo software in a two ways:
Upload a map directly from your device

Upload a map by public link
Upload map directly from your device
A map upload using the file from file system is one way to upload GeoTIFF maps.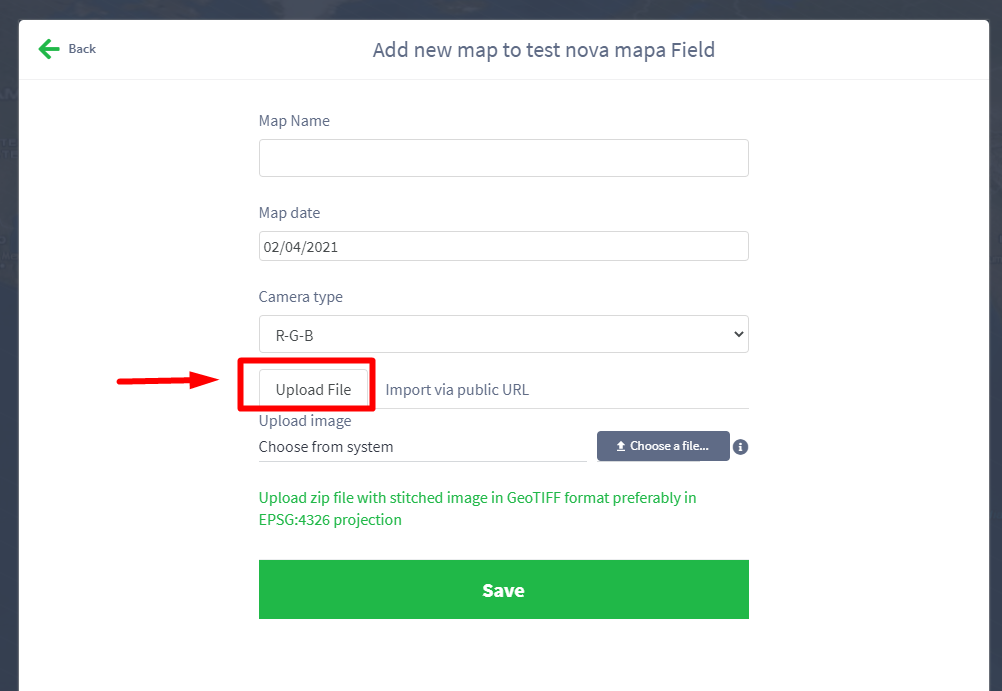 Upload a map via public link
A map upload using a public link is a secondary way to upload images. For this option, you must click on the "Public Link" button.
That URL must be publicly available (shared with anyone who has access to that link).
You can upload maps from:
Google Drive – https://www.google.com/drive/

Dropbox – https://www.dropbox.com/ 

OneDrive – https://www.microsoft.com/en/microsoft-365/onedrive/online-cloud-storage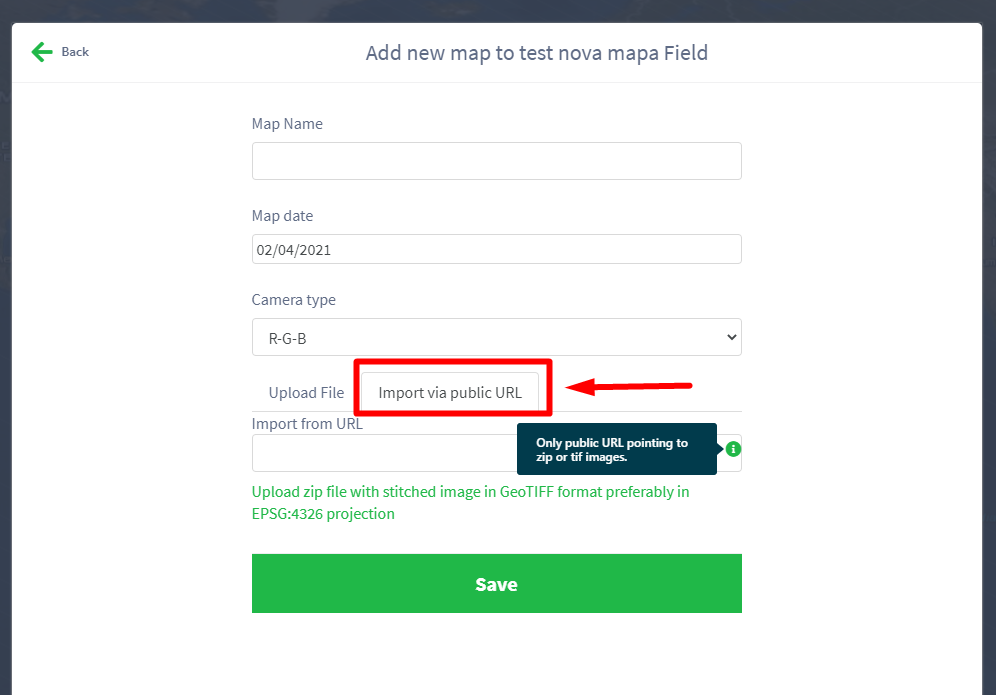 Finally, If you want to export a map from DroneDeploy to your email, you will get a link that you can copy and upload to Agremo (right click on the Download button and copy the link to Agremo).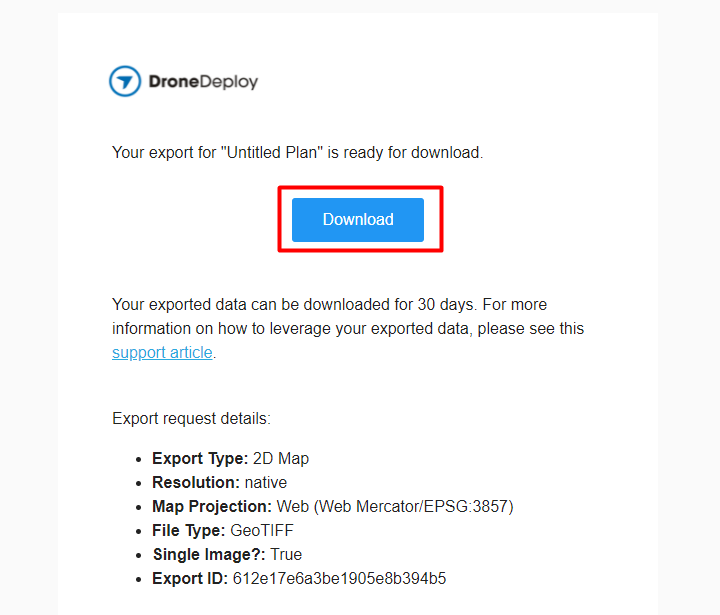 Note: To stitch drone images of your field, you will need a stitching tool (you can use any available on the market). It'll stitch the images together and you will get 2D map in a few minutes. The map you get from the tool, you need to upload to the Agremo app.
Once the upload of your stitched GeoTIFF images to Agremo is completed, you will receive an email notification.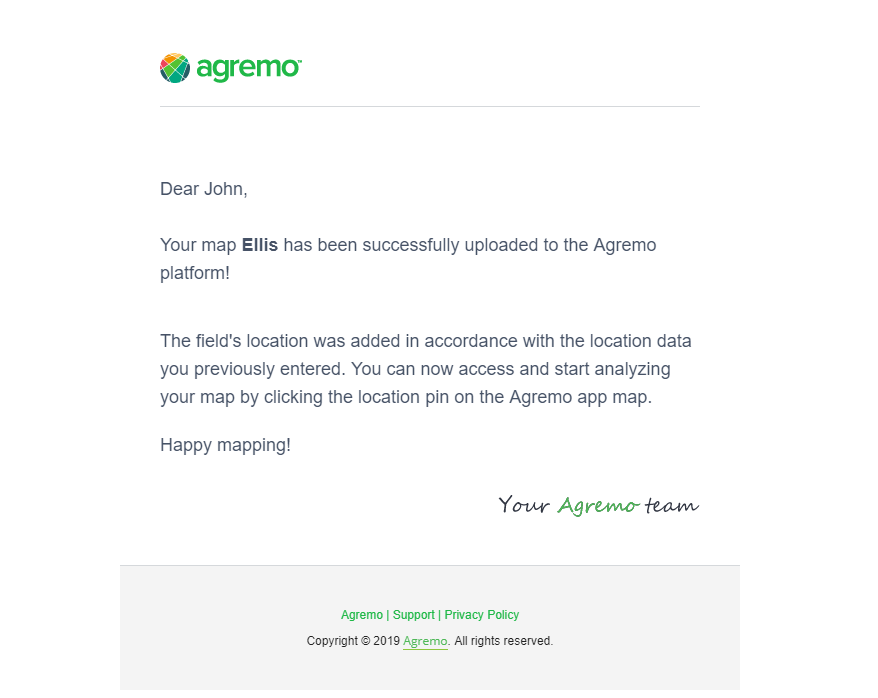 Further, you can find your map by clicking the Field list icon in the top bar: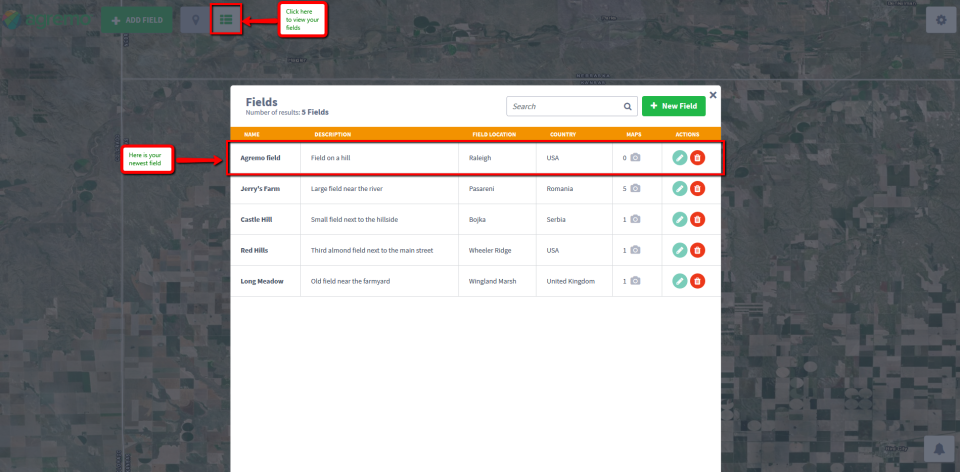 To launch the analysis, open the field you want to analyze by clicking the field's name.
Another way to access your map after uploading it is to click the pin on the app home screen: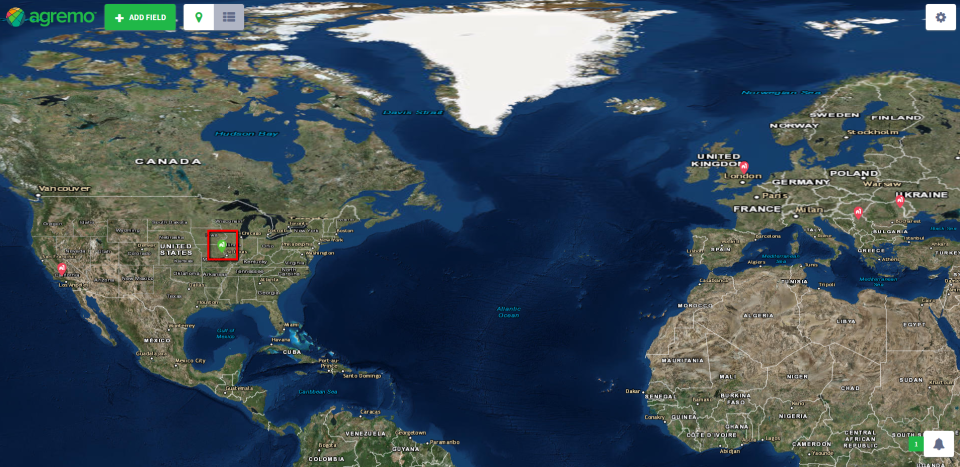 Then, a window with all maps of the field will appear. Click on the map you want to analyze.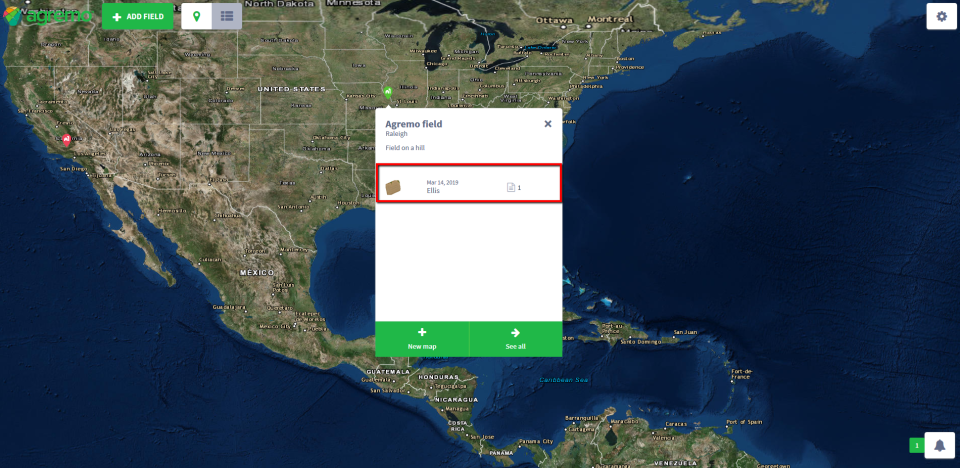 Download Short Agremo: Guide on how to upload maps  |  [532KB,  pdf]