How to Upload Maps
You can upload the map in two ways. The both ways to upload a map are shown in the images below. Please note that you cannot upload raw images, as drone data is extracted from stitched GeoTIFF maps, not JPEG images.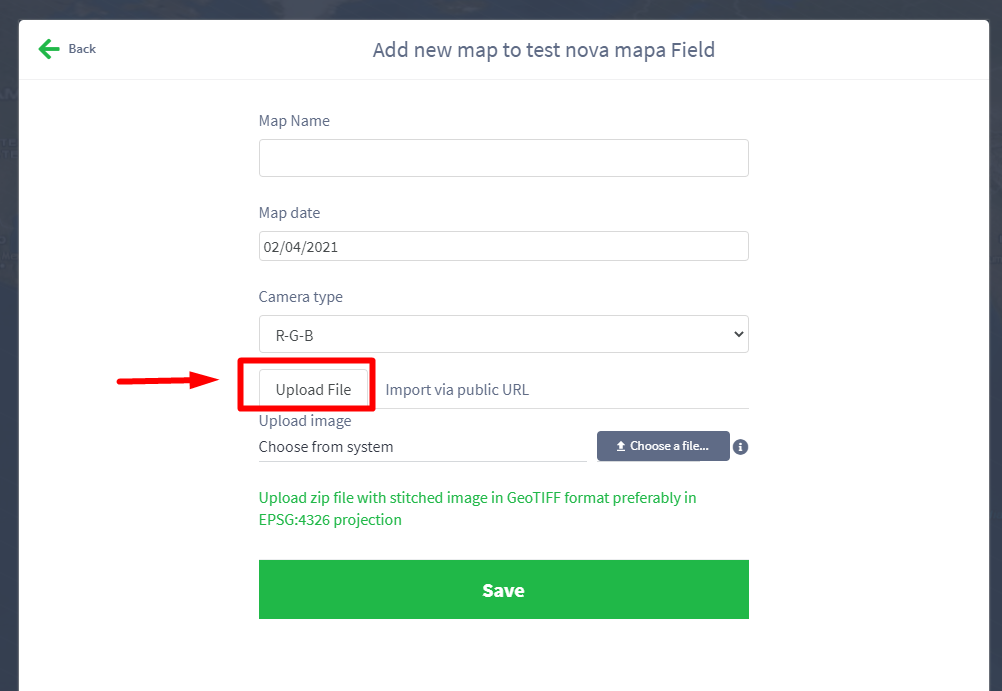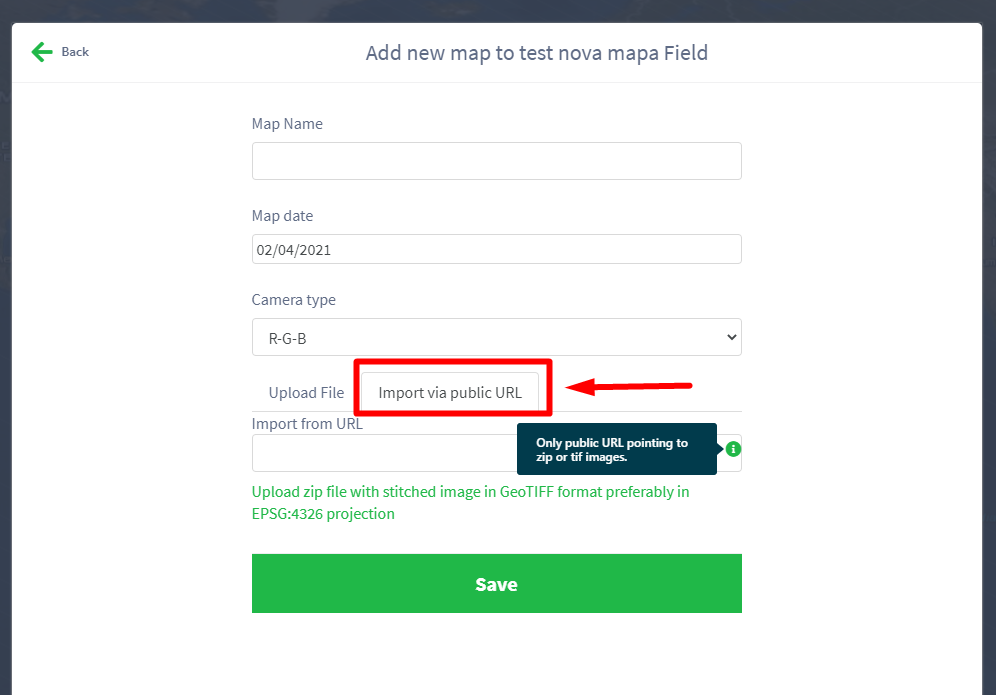 In case you still haven't turned your raw images into a map, just upload your images to a stitching platform such as DroneDeploy. It'll stitch the individual images together for you and have your 2D map ready in a few minutes. The map you get from the DroneDeploy app, you upload to the Agremo app.
Once the upload of your stitched GeoTIFF image to Agremo is completed, you will receive an email notification.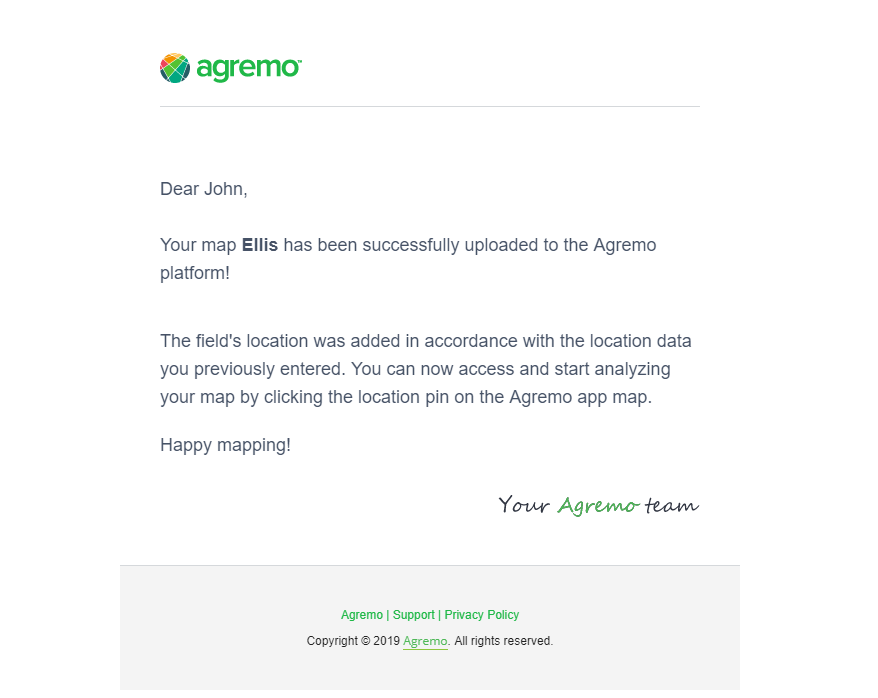 After, find your map by clicking the Field list icon in the top bar: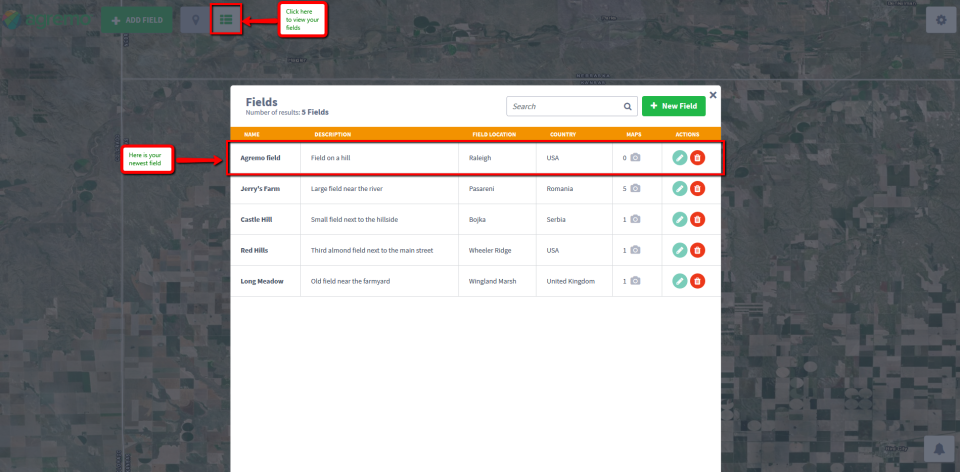 To launch the analysis, open the field you want to analyze by clicking the field's name.
Another way to access your map after uploading it is to click the pin on the app home screen: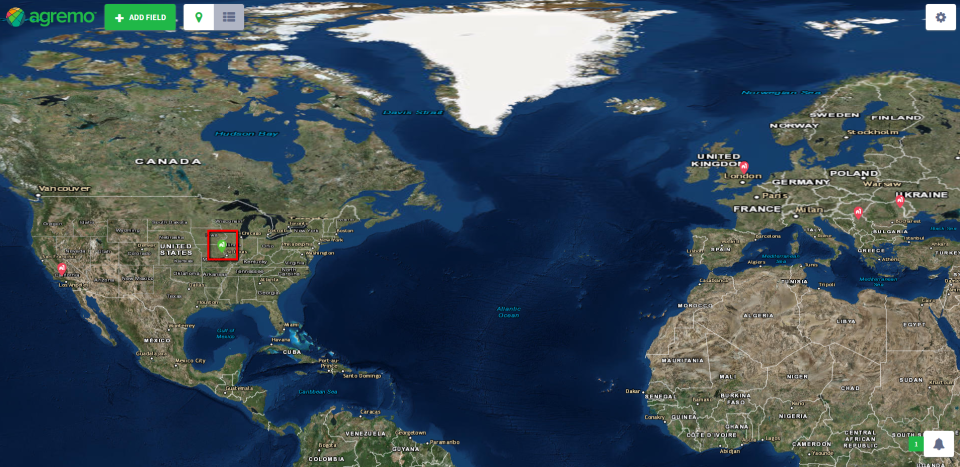 Then, a window with all maps of the field appears. Click on the map you want to analyze.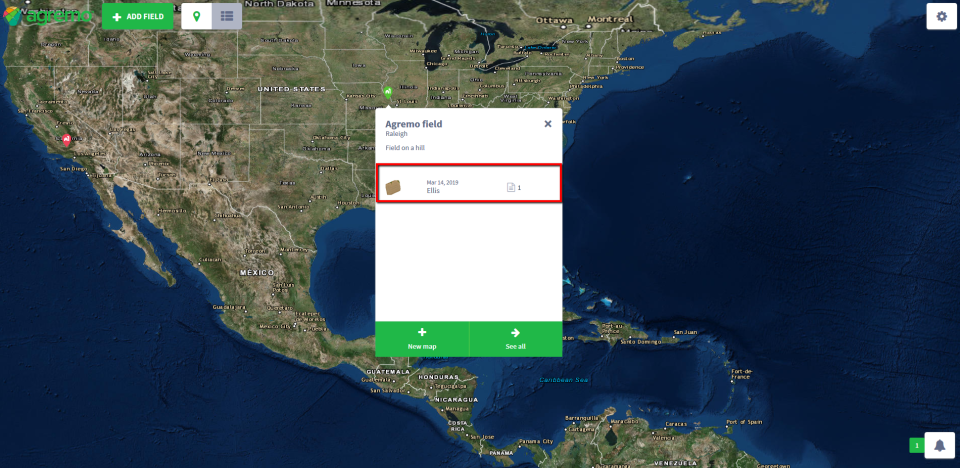 Download Short Agremo: Guide on how to upload maps  |  [532KB,  pdf]