Unlock the full potential of your drone with Agremo! Our cutting-edge analysis services empower you to make data-driven decisions without the need for extra equipment.
Supported sensors
Agremo analyses don't require any additional equipment, and you can request them using images captured with common commercial drones, whether they are fixed-wing or multirotor. You are free to choose the drone type that best works for you as long as the image quality GSD (ground sampling distance) is around 0.9 in per pixel or 2.5 cm per pixel for broad acre fields and 0.4 in per pixel or 1.0 cm per pixel for research and development field trials.
Agremo works with RGB and Multispectral sensors – cameras.
Supported sensors by band structure:
R-G-B

GRAYSCALE

B-G-NIR

R-G-NIR

B-G-R-RE-NIR

R-G-B-RE-NIR

R-G-B-NIR

G-R-RE-NIR (Mavic 3M)

B-G-R-RE-NIR-LWIR

R-G-B-RE-NIR-LWIR

B-G-PAN-R-RE-NIR-ALFA

G-R-RE-NIR-ALFA

R-G-B-GMS-RMS-RE-NIR (Mavic 3M)
Agremo recommendation for RGB drone sensor – camera is 20 Megapixels or higher, minimum for Agremo analysis is 12 Megapixels sensor – camera.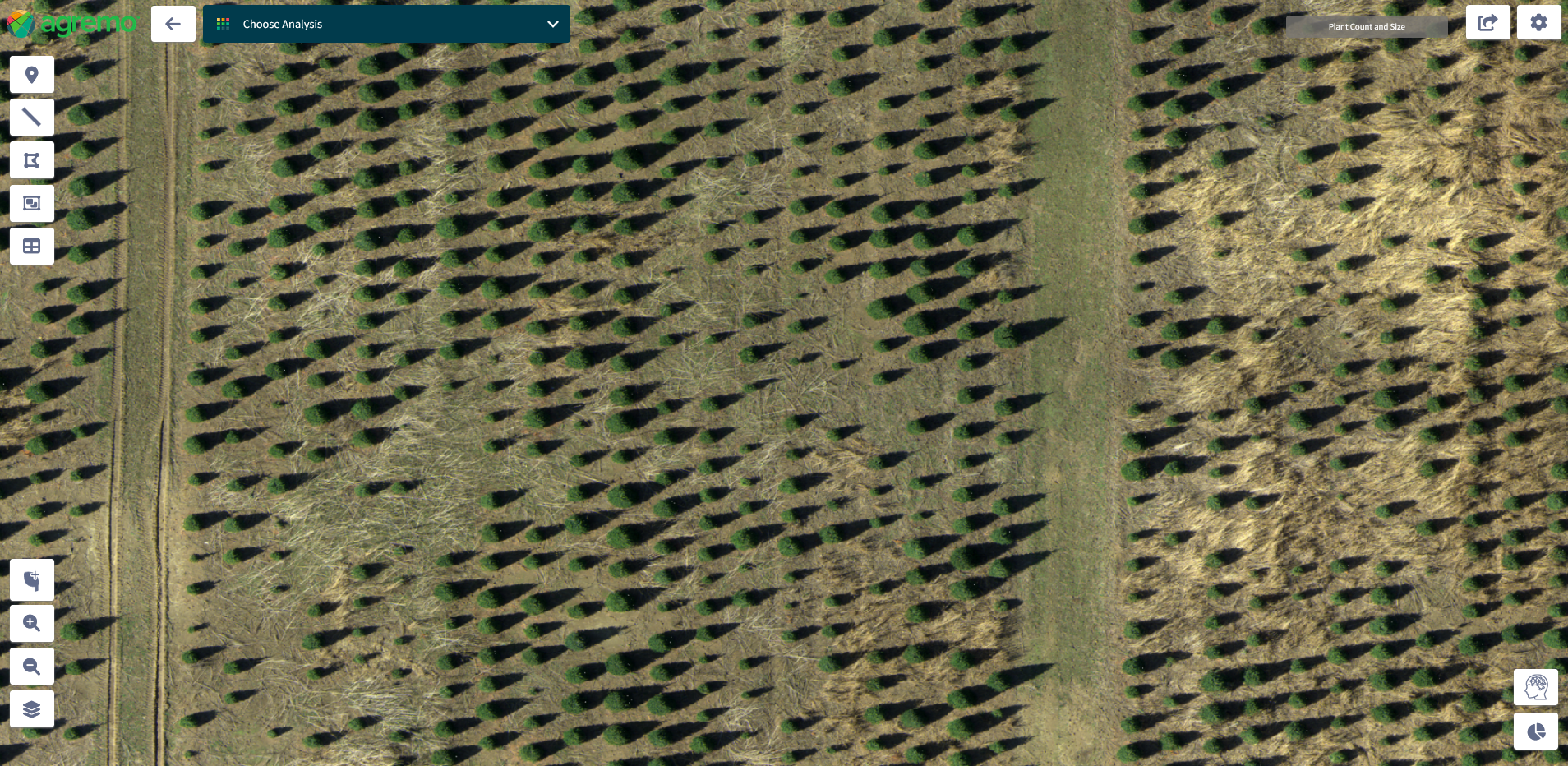 NOTE: Multispectral sensors have a higher GSD (ground sampling distance) than RGB sensors. This may affect the accuracy of analysis and detection of certain phenomena.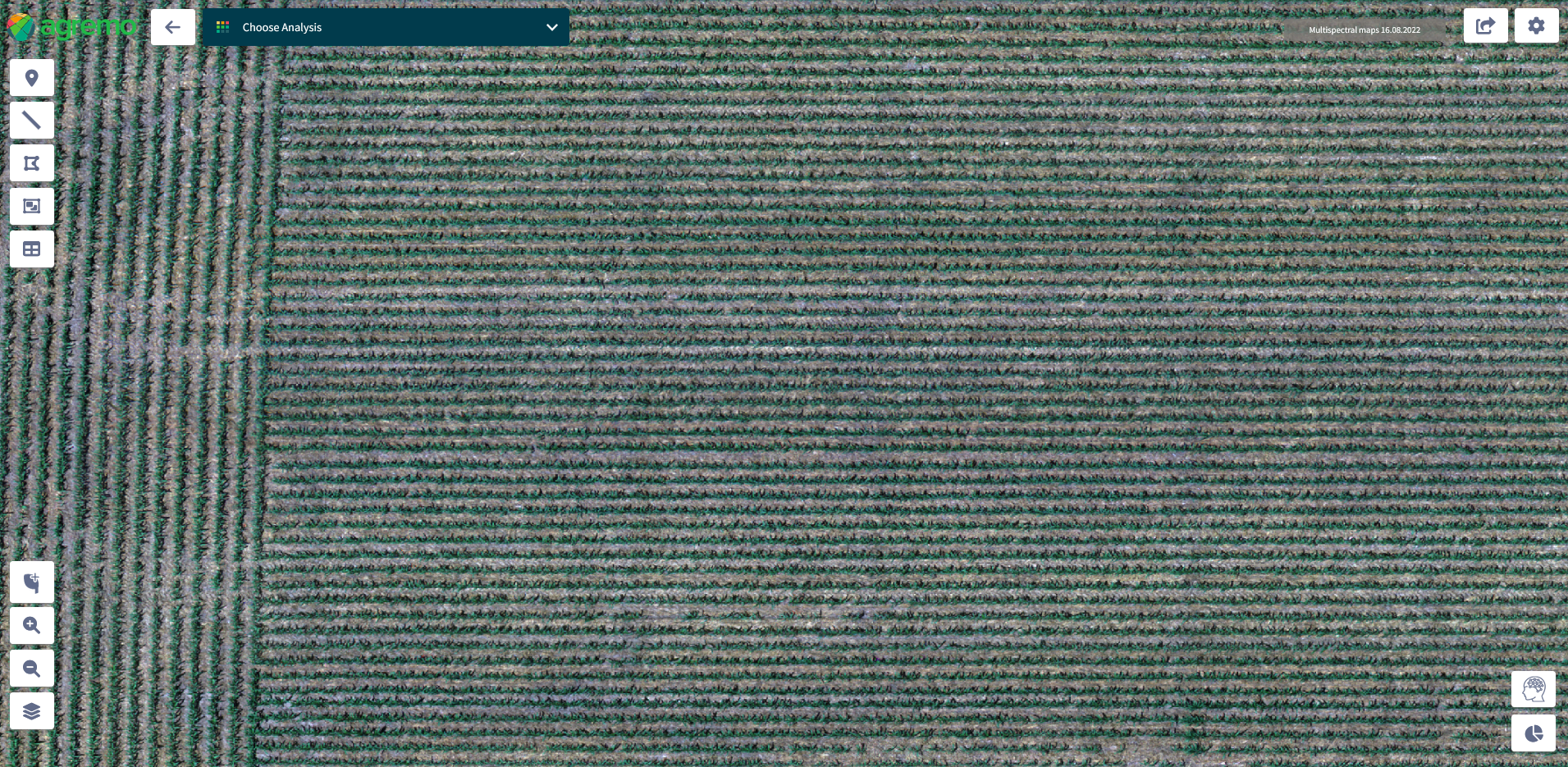 Supported drones & cameras
Agremo works with every drone capable of taking digital images that can be geometrically corrected into a 2D orthophoto raster map in GeoTIFF format.
GeoTIFF files are raster image file types commonly used to store aerial imagery data, along with geographic metadata that describes the location in space of the image.
Metadata, known more specifically as EXIF data for images, contains descriptive information that makes each image unique. That includes the creation date, camera information and settings and your location.
For capturing data, use nadir photography (images are shot with the camera axis straight below in a vertical position). We recommend mapping with high overlapping, so 80% of front overlap and 70% of side overlap.
For 2D mapping, drone pilots usually use specialized mapping software such as DJI Pilot 2, DroneDeploy, Pix4D, and many others.